4 Questions to Ask Yourself Before Earning a Master's Degree in Social Work
Pursuing a service-based career is a noble, challenging, and rewarding path—and one of the best ways to make an impact is with a career in social work.
When you earn a master of social work (MSW), you learn the theory and practical skills to be successful in all social work roles.
If you're still exploring the idea and are trying to decide if earning an MSW is the right path for you, here are a few questions to ask.
1. What Social Work Emphases Interest You?
One of the first things to consider when applying for an MSW program is which areas of emphasis the program offers.
Depending on your interests and where you see your career going, you can focus on an area of emphasis within social work that will allow you to pursue your passion. That may include emphases such as Crisis and Emergency Management, Mental Health Practice, and School Social Work.
If you see yourself working with children within the school system, for example, then you may want to consider the School Social Work emphasis. Or, if you want to help people through times of crisis, then consider choosing Crisis and Emergency Management. Each of the three areas of emphasis is offered through Southern's MSW program.
Whichever area you choose, earning an MSW will help prepare you for a successful career in social work.
2. What are the Social Worker Education Requirements?
All MSW programs have admissions requirements when it comes to academic performance. In choosing a program, check for accreditation with the Council on Social Work Education.
As you explore your MSW options, it's a good idea to work "with the end in mind" so that you have a solid understanding of the requirements for your desired career track.
For example, some social workers earned their undergraduate degree in social work, but that isn't a requirement for all MSW programs. For the most part, you can earn an MSW with any bachelor's degree—but certain majors tend to translate well into what you'll study in an MSW program: psychology, sociology, and education, to name a few.
Once you've earned your MSW and are looking to start your career in social work, the specific requirements for certification, experience, and licensure will vary depending on which state you're in and where you want to work. Check out the social worker licensure requirements by state.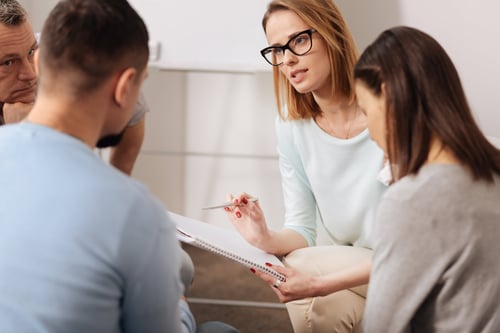 3. Do You Understand the Roles of Clinical Social Work and Administrative Social Work?
One of the career choices you'll get to make is whether or not you want to work in a clinical role.
Oftentimes, when people think about the term "social work," they imagine themselves working closely with individuals, couples, or small groups (such as families) to help them address issues and reach positive, healthy outcomes.
If you see yourself in that type of role, then you likely want to pursue clinical social work. It's more personable, and you'll form relationships with people as you help them navigate life's greater challenges.
On the other hand, the administrative side of social work focuses on large groups and organizations. Rather than working intimately with individuals or small groups as a caseworker, you'll be responsible for influencing change on a larger scale.
By analyzing trends in data and making administrative decisions, you'll help streamline social work cases, improve the care being delivered, establish new programs, and make sure that social workers and the people they support have the resources they need.
The best part is that you don't have to decide now. Southern's MSW program offers an advanced generalist degree, meaning that you'll be taught all aspects of social work: micro (family, individuals), mezzo (communities, churches, schools), and macro (government, legislation/policy).
When you graduate, you'll be prepared to succeed in a wide range of roles within social work. Not only will you be ready to take on the challenges of your desired field, but you'll also have the flexibility and foundational knowledge to make a change, if you wish to do so down the line.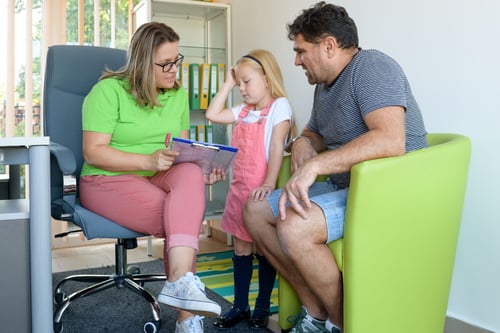 4. How Will You Balance Graduate School and Life?
Earning an MSW can be a challenging undertaking, as with any graduate-level program. So, it's important that the program is flexible enough to accommodate your busy schedule, family commitments, and other life obligations. If you're going to be working full time while earning your degree, for example, then you'll need to find the balance between your work and your studies that best fits your schedule.
Here at Southern, classes meet twice a month on Sundays, with the option of joining virtually or in person to give you increased flexibility. In between class sessions, students complete course assignments online.
The time commitment will vary, depending on which program you're enrolled in and which specialization you choose, but you can expect that you'll need between 30 and 60 credits to graduate.
In our Advanced Placement program, qualifying students typically earn their MSW in 12 months (or three semesters) on a full-time basis. Foundation Placement students can expect to complete the program in six semesters.
To get an inside look at Southern's Master of Social Work program, download the guide, A Faith-Based Approach to Social Work: Earn Your Master's Degree at Southern.
In this extensive resource, you'll find information on:
How this advanced generalist degree equips social workers to make an impact across all three levels of social work: micro (family, individuals), mezzo (communities, churches, schools), and macro (government, legislation/policy)
Each of our three emphases: Crisis and Emergency Management, Mental Health Practice, and School Social Work.
Sample courses that you'll get to take with each program
Admissions requirements, key dates and deadlines, and application information
Career outlooks you can look forward to with an MSW