Going back to school to finish your degree is an exciting, wonderful, and worthwhile endeavor. However, it's not without its challenges either.
In our newest guide, we'll help you explore all of the factors you should take into consideration when going back to school, such as picking the right degree completion program, financing your education, and understanding your individual needs so that you're set up for success.
The biggest question you'll have to ask yourself is: is this the school that's going to help me finish my degree?
There are plenty of adult degree programs out there, but you need to find the right one for you... and the one that has the support system to see you through until the end.
Why Should I Download the Guide?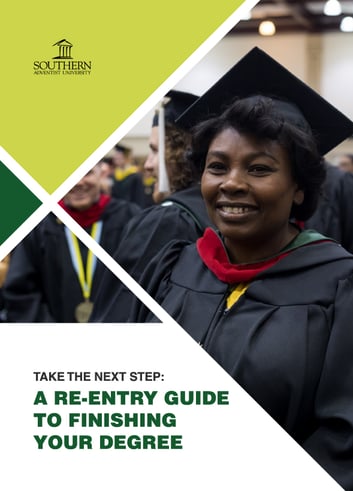 When you access this complete guide to finishing your degree, you'll get tons of actionable insights and inside info, including:
3 important questions you should ask yourself before you start the process
How to find a way to turn your passion into a college degree
Tips for finding which modality works for you: in-person, online, or a combination
Options for financing your degree, including state and federal loans and grants
Ideas for finding a program that meets your individual needs
Whether you need just a few credits or you're beginning a long process, you'll find this guide super valuable. Download it today and start your journey!