How to Know if Earning an MS in Professional Counseling Is Right for You
Becoming a professional counselor and helping people when they need it most can be a challenging but rewarding career path that makes a real difference in people's lives.
The first step toward launching your counseling career is to earn an MS in Professional Counseling from an accredited program. You'll learn the skills, theory, and practical applications you'll need in order to support others as they navigate life's greater challenges.
If you're researching professional counseling programs and are wondering if this is the right path for you, here's what you should know.
Thinking About Earning a Master of Science in Counseling? Here Are 3 Questions to Ask Yourself
1. What Is My Educational Background?
The first question you should ask yourself is what type of background and experience you have. Programs will vary in requirements and prerequisites, but you'll first need to complete a bachelor's degree.
You don't necessarily need to have earned a specific undergraduate degree to enroll in an MS in Counseling program, but it's to your benefit if your degree is in a field that's relevant to counseling, such as psychology or education.
Some graduate programs may have specific prerequisites for courses taken at the undergraduate level, including behavioral science courses, in order to qualify for the program.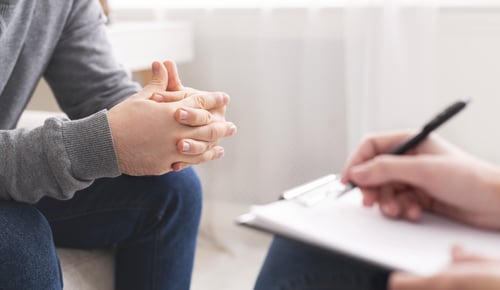 2. What Is My Desired Area of Specialization?
What are your career goals? What are you trying to accomplish? Who do you want to help most?
When you're earning your MS in Counseling, you'll have the chance to choose an area of specialization, such as school counseling or clinical mental health counseling. Each area of emphasis offers unique courses that will teach you specific skills to support your patient or client population.
You might not necessarily know yet which path you want to take, and that's okay! It may be helpful to speak to an Admissions counselor to learn more about the different specializations and how they might influence your career.
3. Do I Want to Open My Own Practice?
Opening a private practice requires an entrepreneurial drive and a whole new set of skills on top of being a great counselor. You'll be responsible for managing expenses, marketing, finances, insurance, and all of the other challenges that come with running your own business.
If this feels like something you're called to do, then opening your own practice is a great way to control your hours and support people on your own terms.
In order to open your business, you'll need to complete your master's degree in Clinical Mental Health Counseling and to get licensed in your state. Licensing requirements for a professional counseling practice vary by state, so be sure to know what's needed in yours.
Find the license and certification requirements for your state right here.
Career Outlook: What Can You Do with a Master's Degree in Counseling?
Areas of emphasis such as School Counseling and Clinical Mental Health Counseling are designed to help you build specific skill sets, but they can be applied across a broad range of counseling careers.
Most commonly, you'll find counselors working in the school systems, hospitals, various government-funded programs, community health centers, or private practice. Earning an MS in Professional Counseling will help prepare you for any of these settings.
You'll also get to choose to work with patients one-on-one or in small group settings and to engage in client advocacy at different levels.
Whichever path you choose, you'll have an opportunity to support people who are dealing with issues that affect their mental health and well-being.
Depending on your exact role and responsibilities, you'll be working to:
Serve as one of the first resources available to people in need of support
Encourage clients to discuss emotions and experiences
Examine issues including relationships, careers, substance abuse, aging, bullying, and depression
Help your clients understand their issues, define goals, and build action plans to address them
The average salary for a licensed professional counselor in Tennessee is $53,595, but that could increase as you gain experience, take certification courses, or continue your education by obtaining a doctoral degree in Counseling.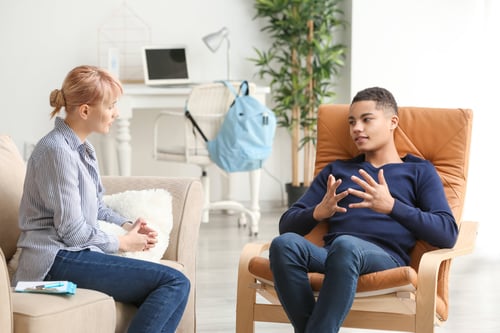 Hearing God's Calling? How to Become a Faith-Based Counselor
If you have been blessed and hear His calling to be a counselor, you can bring your faith and values to the role every day.
Helping people work through their most important and intimate issues is a great privilege, and knowing how to be guided by God in your practice—while respecting your clients' values and beliefs—will help you deliver the very best in patient care.
This belief is why Southern has created a faith-based learning environment for our MS in Professional Counseling program. God's teachings are foundational to the work we do and what we teach our students—and why so many of our graduates have gone on to do exceptional things in their careers.
To get a deep understanding of Southern's program, including areas of emphasis and how they'll prepare you for a successful career, download our guide: An Inside Look at Southern's Value-Based MS in Professional Counseling Programs.