What is Lifestyle Medicine and How Can it Support My Nursing Career?
Lifestyle medicine is one of the fastest-growing disciplines in the healthcare community. As people start to understand the importance of treating not only their symptoms but the root causes of their ailments, lifestyle medicine has become more and more prominent.
This method of treating patients focuses on providing a holistic approach to preventative care, such as disease prevention, maintaining healthy habits, and managing chronic illnesses.
Advanced practice nurses who are trained in lifestyle medicine are able to diagnose patients, prescribe medications, and create individualized treatment plans for promoting healthy lifestyles.
What are the 6 Pillars of Lifestyle Medicine?
The 6 pillars of lifestyle medicine are:
Nutrition
Exercise
Sleep
Stress Management
Risky Substances
Relationships
By focusing on these six core areas and addressing the roots of chronic issues, lifestyle medicine can help you reduce the risks of heart disease, high cholesterol, diabetes, and more common health risks.
The Benefits of Studying Lifestyle Medicine
As a nurse, how does learning about lifestyle medicine help you deliver better patient care and foster new career opportunities?
At every step of your nursing educational journey, you've learned about patient care, administering treatment, physiology, communication, compassion, and what the latest research tells us about healthcare. By pursuing a specialization in lifestyle medicine, you'll still continue to learn all of those things—but through the lens of helping patients build healthy lifestyles.
Lifestyle medicine focuses primarily on educating patients about healthy living habits, which include diet, exercise, sleep, and stress management.
To prepare you for practicing that type of patient care, lifestyle medicine programs will offer courses like Lifestyle Strategies for Psychosocial Health, Natural Adjuncts for Health Healing, Exercise Modalities for Lifestyle Change, and Lifestyle Management of Chronic Disease.
The skills you'll learn in these courses and that holistic approach to preventative care will not only broaden your ability to care for patients, but they'll also make you a desirable candidate for potential future employers.
These days, people are ready to take more control of their health as they become more aware of the benefits of exercising, eating well, and getting enough sleep. With that awareness comes the demand for nurses who are well-versed in lifestyle medicine and can provide that type of care.
With the lifestyle medicine education under your belt and everything you'll learn from these courses, you'll be prepared to help patients of all ages and backgrounds take control of their health.

Earning Your Lifestyle Medicine Certificate
What if you're a registered nurse and want to specialize in lifestyle medicine, but aren't interested in earning an advanced nursing degree right now?
That's where the lifestyle medicine certification for nurses comes in.
By earning a certificate in lifestyle medicine, you'll be recognized as a subject matter expert in this discipline and be able to make a profound impact on the patients you serve.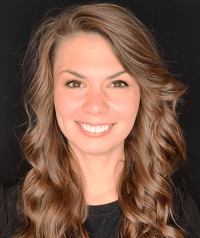 Being board-certified in lifestyle medicine can also help if you decide to pursue a career outside of the world of nursing. For example, registered dietitians, physician assistants, physical therapists, and occupational therapists can all benefit from providing that holistic approach to preventative care and helping patients maintain healthy lifestyles.
Read about one of our recent graduates, Julie McKinney, who earned her BS to DNP with a dual emphasis in Lifestyle Medicine and Family Practice.
Is Building a Lifestyle Medicine Career an Option?
While lifestyle medicine is a growing field, it's not its own distinct career path. Think about it more in terms of how it can supplement the care you deliver as a nursing professional.
If you have a patient who has trouble sleeping, for example, you could prescribe them medication to help with that in the short term. At the same time, you can help them address the roots of this issue to help them resolve it permanently. What is their nightly routine? What are they eating before bed? Are they staring at a screen late at night? What's their diet like?
Nurses who have lifestyle medicine training are able to help patients with that holistic approach to preventative care. It's like being a lifestyle medicine coach for those who need that level of support.
The value of understanding lifestyle medicine goes beyond the nursing field, as well. Many of the principles of practicing lifestyle medicine apply to other roles—including registered dietitian (RD, RDN), physician assistant (PA). physical therapist or physiotherapist (PT), occupational therapist (OT), and pharmacist (RPh)—and this is a skill set that employers find valuable.
It all comes down to your career goals and what makes the most sense for you. There isn't one right path, and in the end, you'll still be able to do what you love: delivering amazing care to your patients.
To learn about lifestyle medicine and the DNP track at Southern, download The Complete Guide to Advanced Nursing Degrees at Southern Adventist University.