Weighing the financial costs of returning to school can be a little overwhelming when you bring out the calculator and start doing the math. With tuition, expenses, fees, and books, the costs can add up quickly.
Try not to let that deter you, however.
It's important to understand that there are many options for college financial aid for adults that will help make finishing your degree accessible and affordable. Between scholarships, grants, loans, and other financial aid services, there are options available to you.
On top of that, finding the right program with the right resources can help you finance your degree completion journey with confidence.
Here are 3 tips to follow to help you finance your return to school:
1. Thoroughly Research Your Financial Aid Options
This might seem like an obvious point, but there's a lot that goes into financial aid for adult learners and it's worth exploring every option.
It's important to do your research to see what types of financial aid you may be eligible for based on your program of interest, geographic area, age, etc. Leave no stone unturned!
Here's a quick breakdown of common types of financial aid for which you may be eligible.
Scholarships for Adults Returning to College
Scholarships are a form of tuition assistance that does not need to be repaid. Typically, they're given out by your school or university for academic achievement, experience, or financial need.
There are several scholarships available for working adults like you who are returning to school to finish their degrees, such as the Unigo Annual $10K Scholarship and the Imagine America Scholarship. Foundations like these recognize the unique challenges of adult learners and have created scholarship programs to help you get across the finish line.
If you're in Tennessee, the Tennessee Hope Scholarship - Nontraditional is one of the best TN scholarships for adults available. This scholarship is awarded to students who have not been enrolled in any college for at least two years from the date of last enrollment in college. If this sounds like you, you could be eligible for this scholarship.
Learn more about the Tennessee Hope Scholarship - Nontraditional requirements and application process here.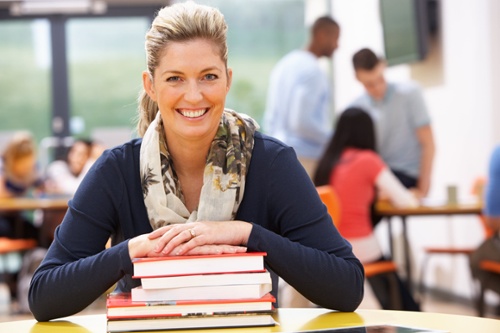 Grants for Adult College Students
Grants, like scholarships, typically do not have to be repaid. Most often, grants are delivered at the federal or state level and there are several that are designed for adult learners.
If you're eligible, you should consider applying for the Federal Pell Grant, which was created for students with exceptional financial needs and who have not yet earned a bachelor's, graduate, or professional degree.
Eligible students could receive up to $6,495 per year. Eligibility depends on your expected contribution, the costs of attendance, whether you attend part-time or full-time, and more. To learn more about the Federal Pell Grant, visit our Tuition Overview page.
Different states will have many state-funded grants, so it's important to do your research to see what's available in your state.
Adult Student Loans
FAFSA, or Free Application for Federal Student Aid, will become one of your go-to resources for all things financial aid and tuition assistance. There are several free resources available on their website for applying for financial aid, comparing program costs, and paying back your student loans.
Student loans are a bit of a different conversation from grants and scholarships because, unlike the others, they are required to be paid back with interest. So, you'll have to think about how much you can afford to take out, what your salary expectations are for when you complete your degree, and the life and financial considerations that come with another extra monthly bill.
To see what student loans for returning adults are available to you, visit the FAFSA website.
2. Work with an Experienced Financial Aid Counselor
After you've done your thorough research, you should enlist the help of an experienced financial aid counselor who will help you navigate through all of the different options that may be available to you.
It can feel a little overwhelming at times when you're researching the many financial aid programs, eligibility requirements, and deadlines.
That's where the financial aid counselor comes in.
Most likely, this conversation will happen once you've already selected a school and program of interest (or have at least narrowed it down to just a few options).
The financial aid counselor, along with the admissions counselor, will help you understand what credits you have already, how your program is priced, and how much it will ultimately cost you. They'll also help you understand which tuition assistance programs you may qualify for and walk you through any financial aid package that the school has offered you to see what the final costs would look like.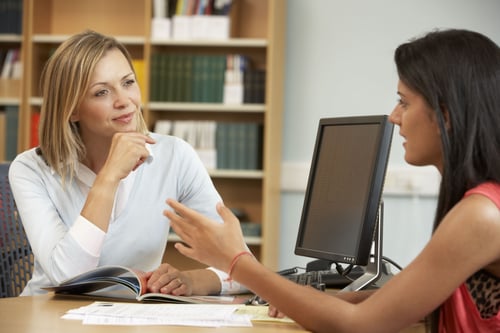 3. Focus on the ROI vs. Cost of Your Degree
What does finishing your bachelor's degree mean to you?
In some ways, it can be hard to quantify exactly what finishing your college degree can mean, especially if it's been years since you were last in a classroom. There's undoubtedly a feeling of personal fulfillment and pride that comes with it.
Earning your degree may also lead to career advancements that give you increased flexibility or a better work/life balance—the benefits of which may be impossible to put a price tag on, like spending more time with your family and friends.
However, the value of a degree also has real, measurable ROI when it comes to promotions that you could earn, raises you could be given, or new career opportunities that open themselves to you.
A study by Georgetown University discovered that, on average, bachelor's degree holders earn 31 percent more than those with an Associate's degree and 84 percent more than those with just a high school diploma.
In other words, $2.8 million on average over a lifetime.
Of course, these numbers will vary depending on your age and career path, but the message remains clear: the return on investment of a college degree is substantial and worth the price of admission.
If you have questions about student loans or paying for your adult degree program, we invite you to connect with the Director of the Adult Degree Completion Program here at Southern to discuss your options and make a plan to finance your education!